Do you want to raise more money?
Do you want more people to help?
Do you dream about having a nonprofit board full of fearless fundraisers?
Of course you do!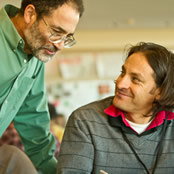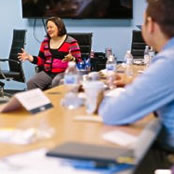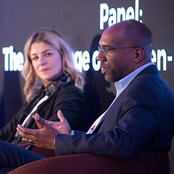 I'm Andy Robinson and I'm here to help you learn how train your board (and everybody else) to raise more money.
Training Resources Galore!
Want to select just the right exercises for your board meetings to teach and inspire everyone in the room to greatness?
You're in luck!
I've partnered with capital campaign legend Andrea Kihlstedt to publish a useful book of fundraising exercises that'll make it easy for you.
Start Here
You've got full access to this website, where you'll find a toolbox of resources to help you build your training skills.
Get FREE training exercises to help you get started training your board (or anyone else, for that matter) to raise money.
Subscribe to the blog feed and get stories from the field sent directly to your email, plus tips to help you become a more effective trainer.
Watch videos and join webinars where I'll walk you through some great exercises and show you how to present them.
The Big Payoff
No one is born knowing how to raise money. We learn how to do it.
Become a great trainer for your board and staff. It'll pay off — big time.
I'll show you how!