Do you need an expert hand with:
Training design?
Improving your training skills?
Trouble-shooting?
Would you prefer to have a skilled trainer take on the challenge of engaging your board?
Look no further…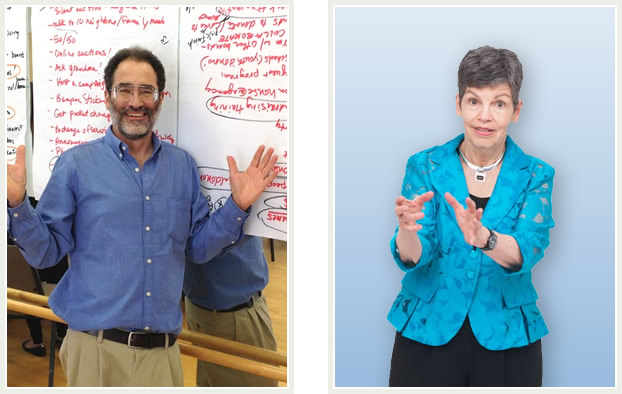 Work With Us Together
Between the two of us, we have more than 75 years of experience in fundraising, board development, and nonprofit management.
We've led hundreds upon hundreds of fundraising workshops. We've worked with large, national, name-brand nonprofits, plus many local grassroots groups across North America.
Work With Us Separately
To learn more about our individual consulting and training work, click the buttons below.
Andrea Kihlstedt
Andrea was one of the best trainers we've ever had. She engaged people fully and she inspired every single student. We hope she'll come again." — Lillian Bailey, Academy for Nonprofit Excellence – Tidewater Community College
Andy Robinson
Andy's work was excellent. He gave participants space to be themselves and useful tools to overcome inhibitions about fundraising. Plus it was loads of fun!" — Marilyn Anthony, Pennsylvania Association for Sustainable Agriculture